Introducing the RemServ Wallet
Available to eligible Health and Charity employees, the Wallet card is the easy and convenient way to access your salary packaging funds, 24 hours a day. No claiming, no invoices, we simply transfer your before-tax funds onto the RemServ Wallet card and tap, tap, tap — away you go.
There are so many things you can use your Wallet for, including groceries, utility bills, dining out, eating in, clothing, flights, furniture, fuel, kitchen items, electronic devices, novelty mugs, concert tickets… the list goes on.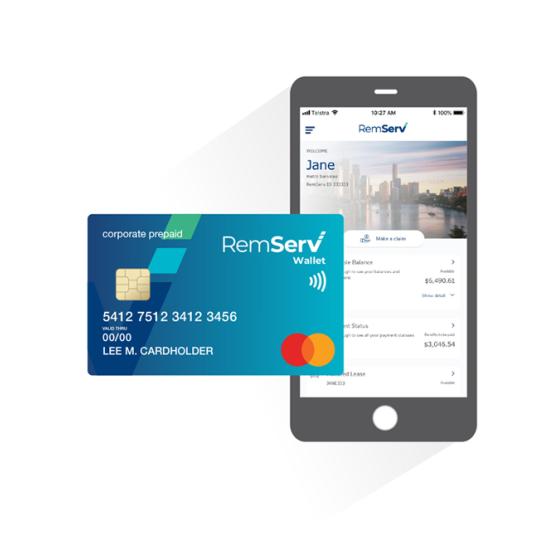 One card, many features
Mastercard® Tap & Go technology

Tap and pay with your smartphone

View real time card balances on the RemServ app



Extra discounts with Everyday Savings
How to order your RemServ Wallet
What can I package?








The RemServ App
The best way to manage your Wallet
The RemServ app gives users to access to additional RemServ Wallet functionality and efficiency. Simply download the RemServ app from your app store today so you can:
View live balances and track your RemServ Wallet spending, with access to your detailed transaction history
Monitor your income as it's transferred to your RemServ Wallet card each pay, so you always know when your balance is topped up
Have peace of mind, with the ability to report your card lost or stolen, all within the RemServ app
Access our exclusive Everyday Savings program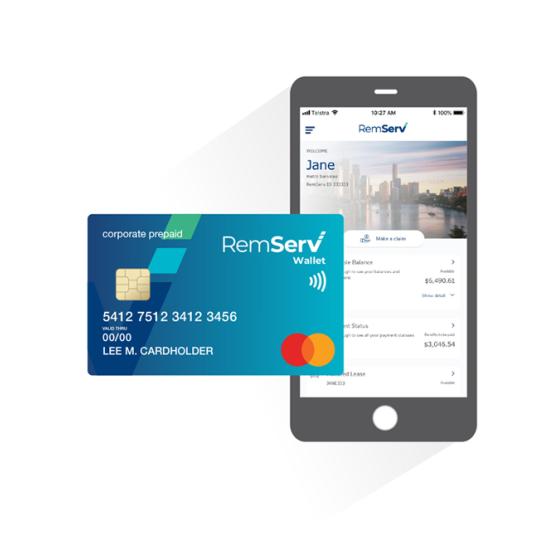 Two benefits, one card
We get that flexibility is important to our customers, and that's why we've arranged for the RemServ Wallet to manage funds for both your Meal Entertainment and Living Expenses benefits.
When you use your RemServ Wallet, the card's integrated smart chip will identify which benefit is applicable and charge that account.
For example, if there's not enough money in your Meal Entertainment benefit, the card will take it from the Living Expenses benefit*.
*Subject to capping limits and available funds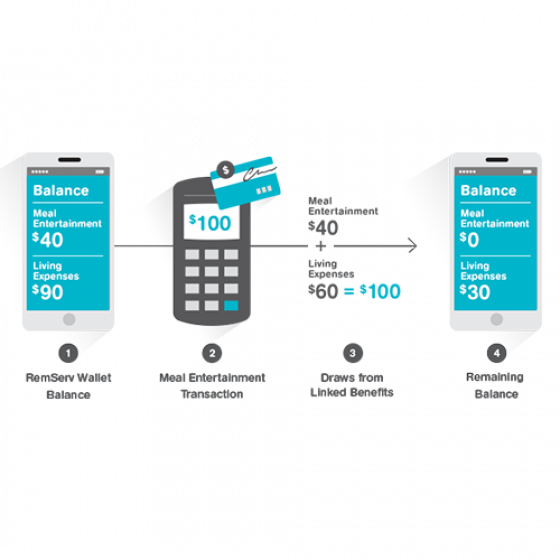 Save everyday with Everyday Savings
Another great benefit of our salary packaging with RemServ is our Everyday Savings program. Created exclusively for our RemServ Wallet customers, it's seamlessly integrated into the RemServ app, delivering a fantastic range of discounts and offers.
Log in to the RemServ app and you will see the following discount options:
Local Offers
Enjoy a percentage off discount at more than 700 participating restaurants and retailers across Australia, each time you dine out with friends or hit the town for some retail therapy. Simply tap your RemServ Wallet card when paying and your discount will be applied automatically.
You can view all participating restaurants and retailer through the RemServ app, so there's great deals available at your fingertips.
This material is general information only. It does not take into account your particular/personal objectives, personal financial situation or personal financial circumstances. You should read the Product Disclosure Statement (PDS) for this product before making any decision on the new Card (RemServ Wallet). You can read the PDS here. The Target Market Determination for this product can be found here.

RemServ Wallet is a Prepaid Mastercard® and is issued by EML Payment Solutions Limited ABN 30 131 436 532 AFSL 404131 pursuant to license by Mastercard Asia/Pacific Pte. Ltd. Remuneration Services Pty Ltd (RemServ) ABN 46 093 173 089 is an Authorised Representative of EML Payment Solutions Limited Australian Financial Services Authorised Representative number 000278683 and participates in the promotion and distribution of the Card. Mastercard and the circles design are registered trademarks of Mastercard International Incorporated. Consider if the card is right for you. You should read the Product Disclosure Statement (PDS) for this product before making any decision on the new Card (RemServ Wallet). You can read the PDS here. The Target Market Determination for this product can be found here